We're proud to announce Engeny took home the Employer of the Year (Private) Award last night at the IPWEA-QNT Excellence Awards Gala Dinner!
Read on to find out why we won this prestigious award.
Overview
Our purpose: Together We Make a Difference.
Engeny believe our employee-nominated Purpose is true with our employees, our clients, and our engineering and environmental service offerings. Engeny upholds our company Purpose through our established company values; People, Respect, Transparency, Performance.
Engeny was established some 15 years ago to service local government in the area of stormwater planning and flood risk management. The company now employs over 220 people with 7 offices around Australia, including 4 in Queensland. Our growth has been 100% organic based on diversifying our services to meet the needs of our clients. From originally delivering stormwater drainage and flood studies for council clients, we have expanded our services based on their needs to now deliver planning and design projects including civil, structural and geotechnical engineering as well as environment management and ecology disciplines.
Engeny empowers its staff to own and run the business with the mantra to always put the needs of our clients first. Engeny is completely employee owned and rewards staff, including business equity, based on performance. Engeny believes that our business is unique in terms of the opportunities and culture it presents for our staff, and the professional growth and staff retention is testament to this.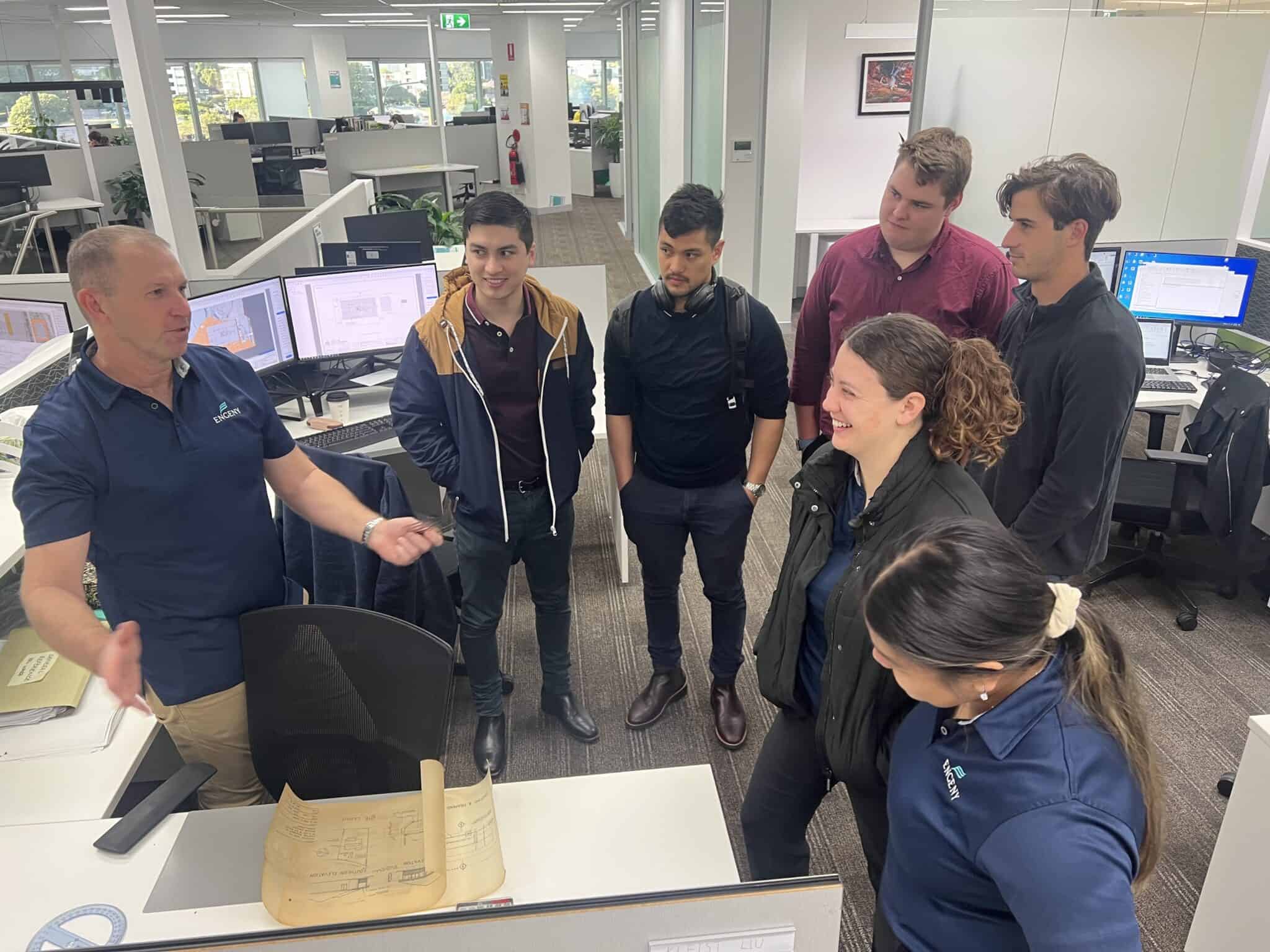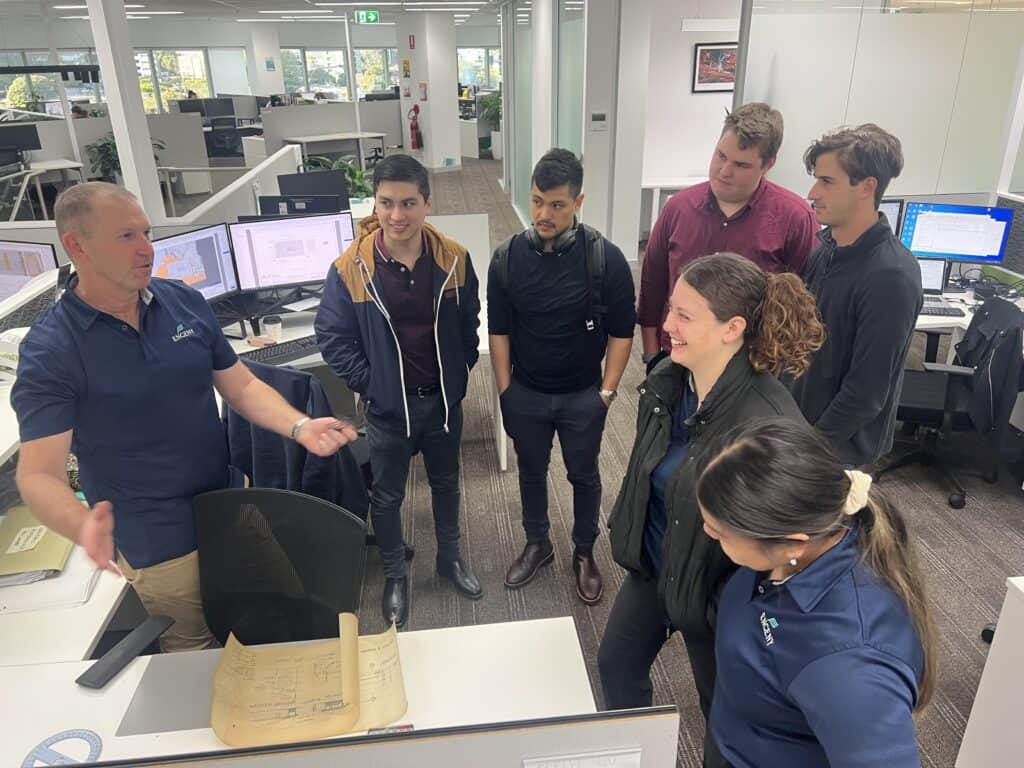 Professional Development
Engeny prioritize the growth and development of our employees, whether it be technical skills, behavioral (e.g. leadership abilities) and/or business skills & knowledge (e.g. project management). To ensure that our team members have the opportunity to continuously improve, we provide all employees with an annual allowance and five dedicated days for professional development.
We support our employees' growth by encouraging them to attend industry conferences and stay updated on the latest best practices. Some of our programs that we offer all employees internally (delivered by our in-house leaders and subject matter experts) include:
Engeny Project Management Essentials, which has 13 modules covering various topics, including effective client communication, tracking and delivery, and leading multidisciplinary teams.
Engeny Priority Management Foundations, which focuses on the neuroscience and mindsets behind effective priority management, utilizing the Eisenhower/ Covey method, and enhancing communication and role clarity. We also give tips and tricks regarding the importance of utilizing systems, enabling technology, establishing rhythms and routines, minimizing distractions for 'deep work' and setting oneself up for success
Engeny internal Mentoring program, which focuses on pairing up company leaders and industry experts with employees keen to learn from their years of experience.
Engeny Buddy Program, all employees are partnered with a buddy when they commence at Engeny. The purpose of this is to provide new starters with someone to go to for any miscellaneous questions outside of their immediate team. Buddies are encouraged to meet up weekly for coffee or lunch for the first month to touch base and offer a line of support to new staff.
Engeny is committed to creating a learning culture that inspires and supports employees to pursue learning and career progression.
Our goal is to bring out the best in our people by having an engaged, capable and values oriented team. To do this we:
Set our teams up for success through performance and values expectations.
Prioritize growing individuals, teams and Engeny through professional development on the job, via coaching & mentoring.
Have radical candor conversations to keep a high-performance culture, and address opportunities proactively and respectfully.
Knowing that behavioural and leadership skills are essential to being a great place to work, we invest in DiSC debriefs for all staff (with over 1/3 of employees being debriefed over last 18 months), which help our employees gain insights into their own styles and strengths, and appreciate the differences in others. Furthermore, we provide active bystander training and education to equip employees with understanding their brain and unconscious patterns to create a more inclusive work environment.
Engeny endorses ongoing learning and development planning as a part of its strategic, operational, and business planning activities of the company. Learning and development may occur formally and/or informally. Formal development options include courses and programs of study. Informal options may include mentoring and coaching. Continuous learning enhances the ability of Engeny to attract, retain and develop talent with the right skills and abilities. Learning and development is a shared responsibility between our employees and Engeny.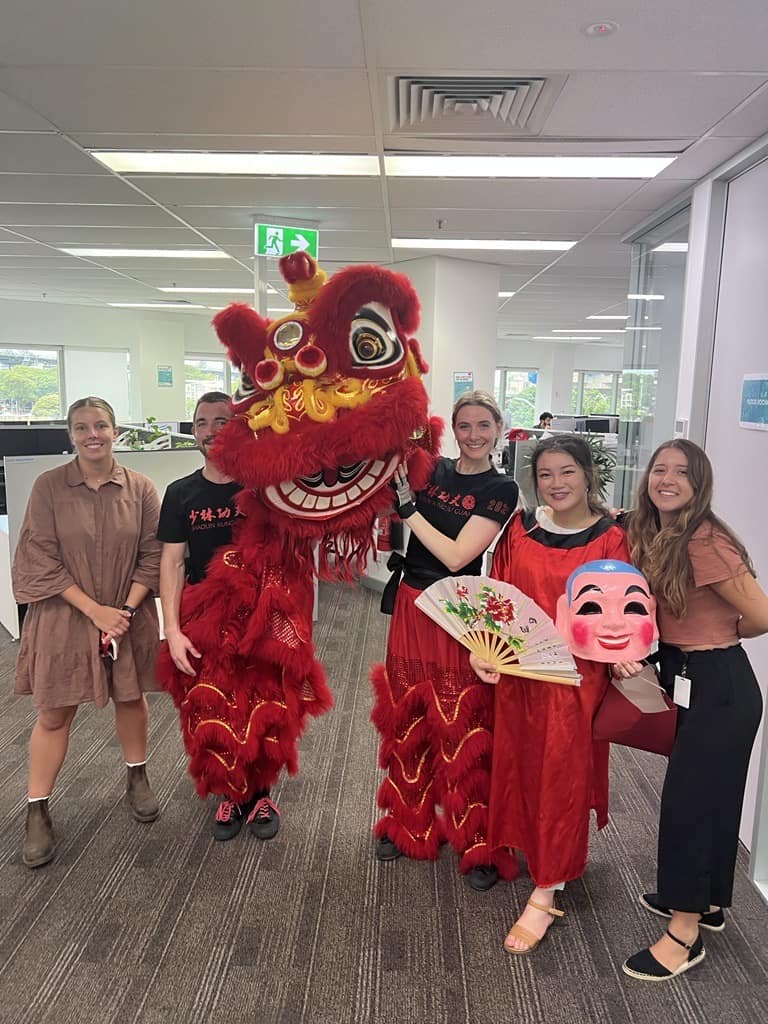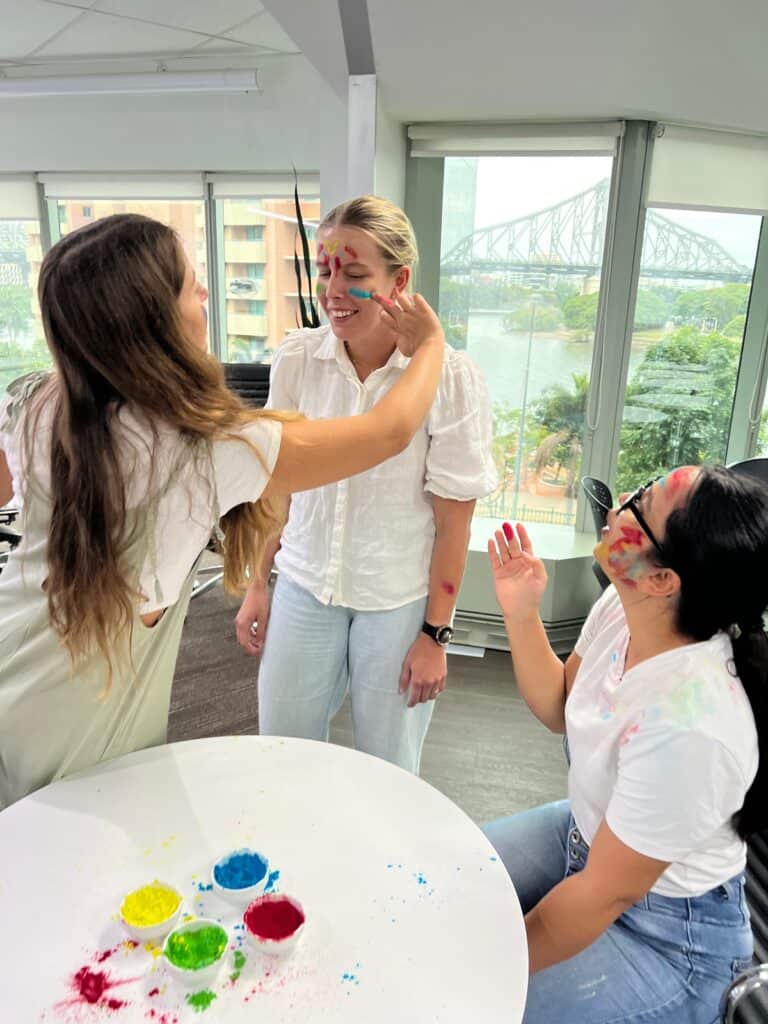 Diversity in the Workplace
Engeny is committed to treating all people with dignity and respect. We believe in the right of all people to work in an environment that is harmonious and free from discrimination or harassment, workplace bullying and victimisation, collectively known as unacceptable behaviour.
Over the past few years, our company has made significant strides in promoting diversity, inclusion, and belonging. We have established an active committee dedicated to these important initiatives, led by our managing director. This committee focuses on all types of diversity and inclusion, ensuring that every employee feels valued and included.
Our working group commitments:
Cultural shares – Engeny recognize the importance of celebrating different cultures and traditions, which is why we have various events throughout the year. From Chinese New Year, Holi to Wear It Purple Day, we embrace these celebrations and encourage our employees to participate.
Cultural Swap Days – staff are presented the option to swap some public holidays for more culturally relevant occasions. The intent of this action is to allow all people the opportunity to take time and celebrate occasions that are important to them.
Scholarships – Engeny is actively progressing 5 x school based scholarships to support the success and retention of students in STEAM. These scholarships will assist students with school fees, a laptop, and school uniform costs. These scholarships are based on high academic achievement and socio-economic disadvantage.
Reconciliation Action Plan – Engeny has embarked on our RAP journey over the past year or so. We are examining all aspects of how we manage people and how to make our business a better place to work for everyone. We want to establish a connection and collaborate with local Aboriginal and Torres Strait Islander communities.
Cultural Awareness Education – as part of our RAP journey, we have recently engaged with The Birrunga Gallery, an Indigenous-owned and operated cultural hub in Meanjin (Brisbane) CBD. We held an all staff Cultural Awareness Education session hosted by Birrunga (Wiradyuri man) and Madonna (member of the Jagera People). We are also currently planning for our staff to attend the Importance of Place Workshop with Birrunga at The Birrunga Gallery next month.
Mental Health & Wellbeing – Our mental health and well-being committee, comprised of 20 dedicated employees, has developed a comprehensive three-year plan. This plan encompasses five key areas: awareness, training, culture, policy, and workload & psychosocial hazards.
Transparency – Transparency is a key aspect of our approach to diversity and inclusion. We openly share market data on remuneration bands, ensuring that our employees have access to fair and equitable compensation. This transparency fosters trust and demonstrates our commitment to treating all employees with respect and fairness.
We are proud to share that our efforts in promoting diversity, inclusion, and well-being have been positively received by our employees.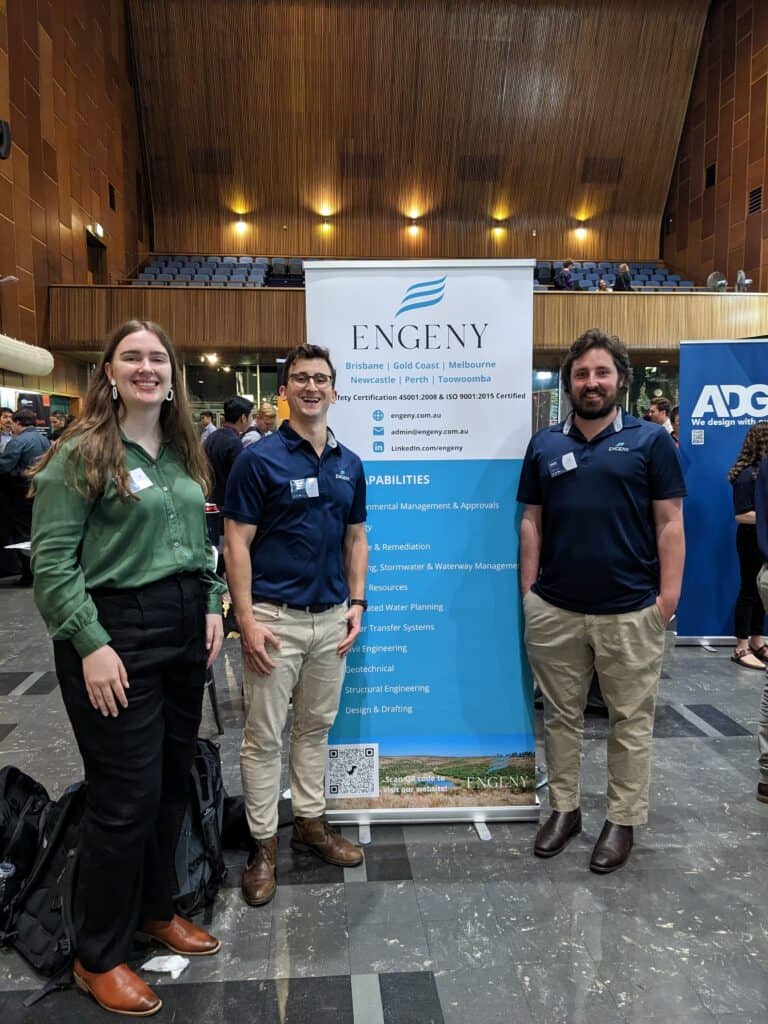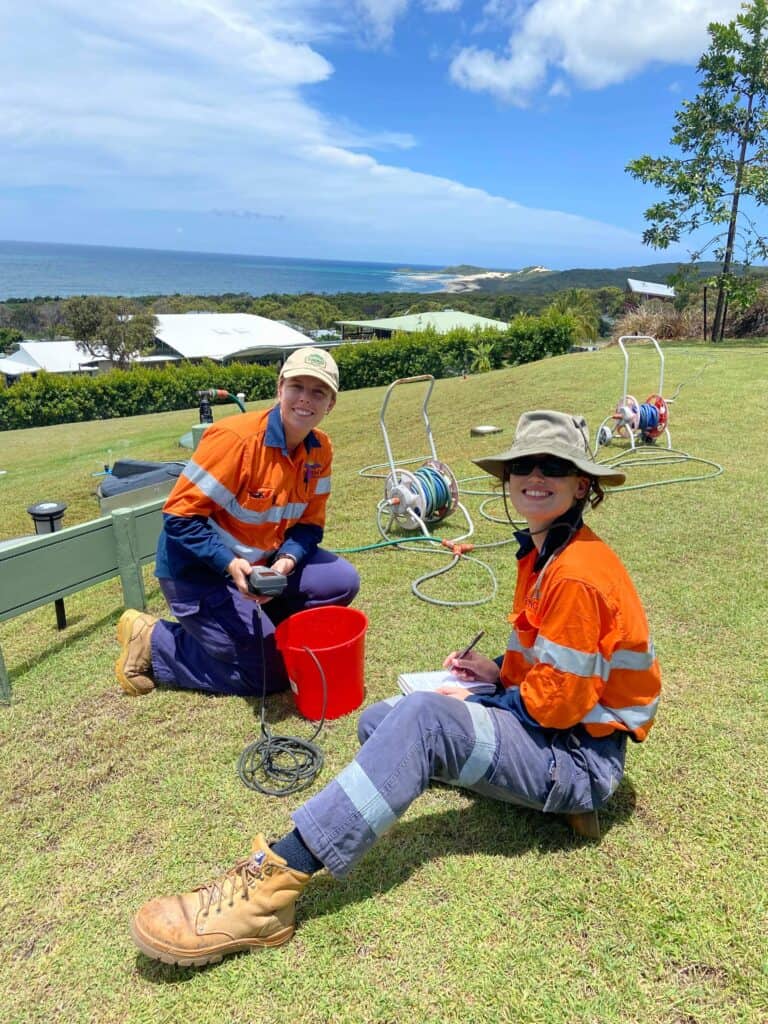 Professional Registration
Engeny's commitment to professional registration is deeply ingrained in our organisational culture. Engeny recognises that professional registrations are not just certifications, they are a testament to our dedication to excellence, continuous learning, and the highest standards of ethics in the fields of engineering and environmental approvals and management. This commitment extends to both our current registrations and our vision for future growth and development.
Currently, Engeny boasts a team of highly qualified professionals across various disciplines, with a collective total of over 70 professional registrations and memberships. This not only demonstrates our team's diverse expertise but also highlights our commitment to staying current and relevant in a rapidly evolving industry.
Engeny's staff members hold registrations with several professional bodies, including:
Registered Professional Engineer of Queensland (RPEQ) – 24 staff members
Registered Professional Engineer of Victoria (RPEV) – 3 staff members
Registered Professional Engineer of Australia (IPWEA) – 4 staff members
Engineers Australia (EA) – 20 staff members
Australian National Committee on Large Dams (ANCOLD) – 2 staff members
Australian Water Association (AWA) – 2 staff members
Certified Professional in Erosion and Sediment Control (CPESC) – 2 staff members
Stormwater Victoria – 4 staff members
Stormwater Queensland – 1 staff members
River Basin Management Society (RBMS) – 2 staff members
Australian Geomechanics Society (AGS) – 3 staff members
Environment Institute of Australia & New Zealand (EIANZ) – 2 staff members
Australasian Land and Groundwater Association (ALGA) – 1 staff members
Engeny's commitment to professional registration extends beyond the above with a clear vision for the future. Engeny is actively investing in the professional development of our staff, by encouraging our staff to take advantage of opportunities for growth and advancement within their respective fields, ensuring that they are equipped to meet the ever-evolving challenges of the industry.
In conclusion, Engeny's dedication to professional registration is not merely a checklist, it is a core principle that guides our actions, defines our culture, and drives our pursuit of excellence. Our current registrations and future aspirations reflect our unwavering commitment to delivering the highest quality services to our clients, upholding ethical standards, and contributing positively to the engineering and environmental profession and the communities we serve.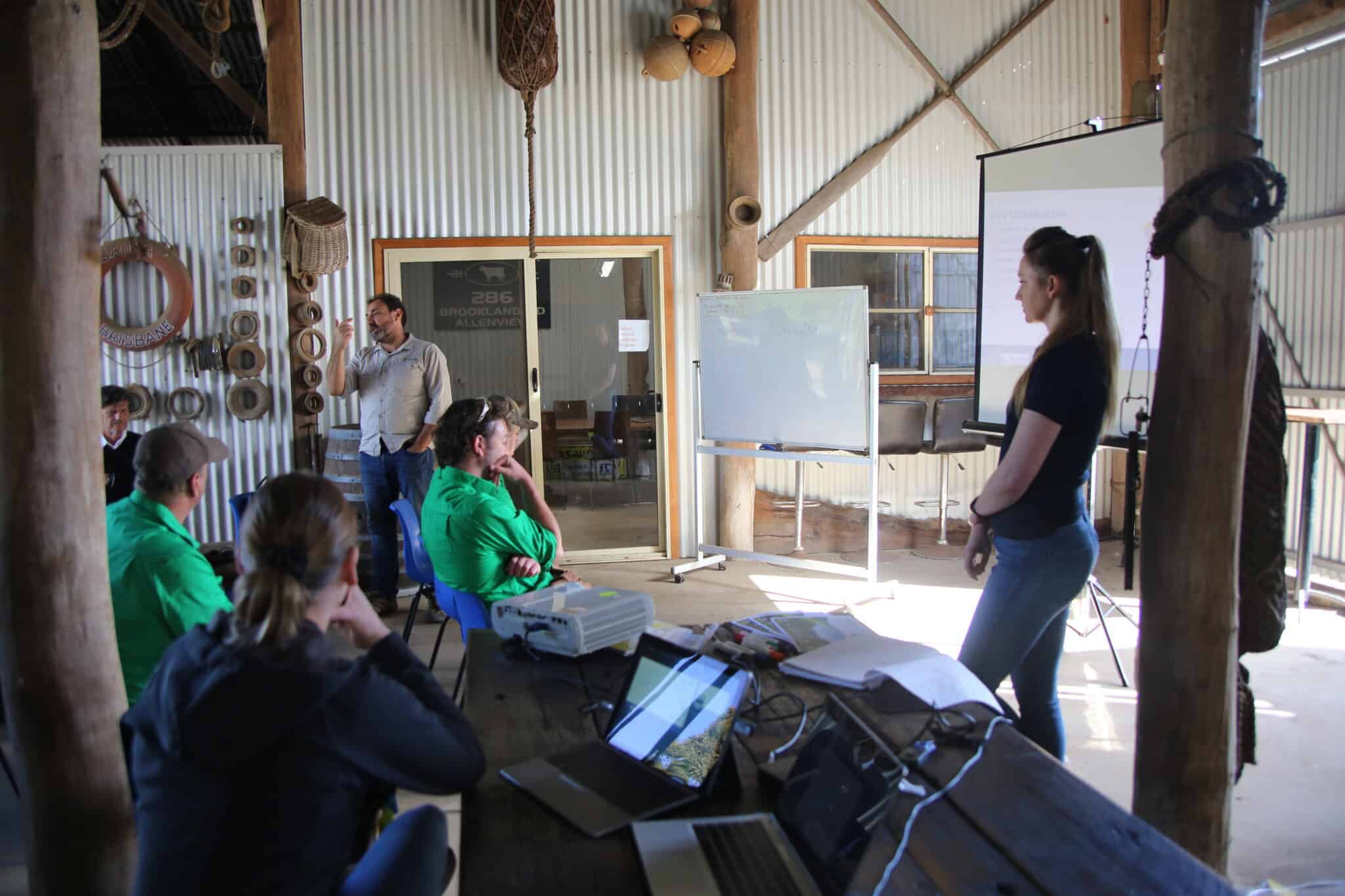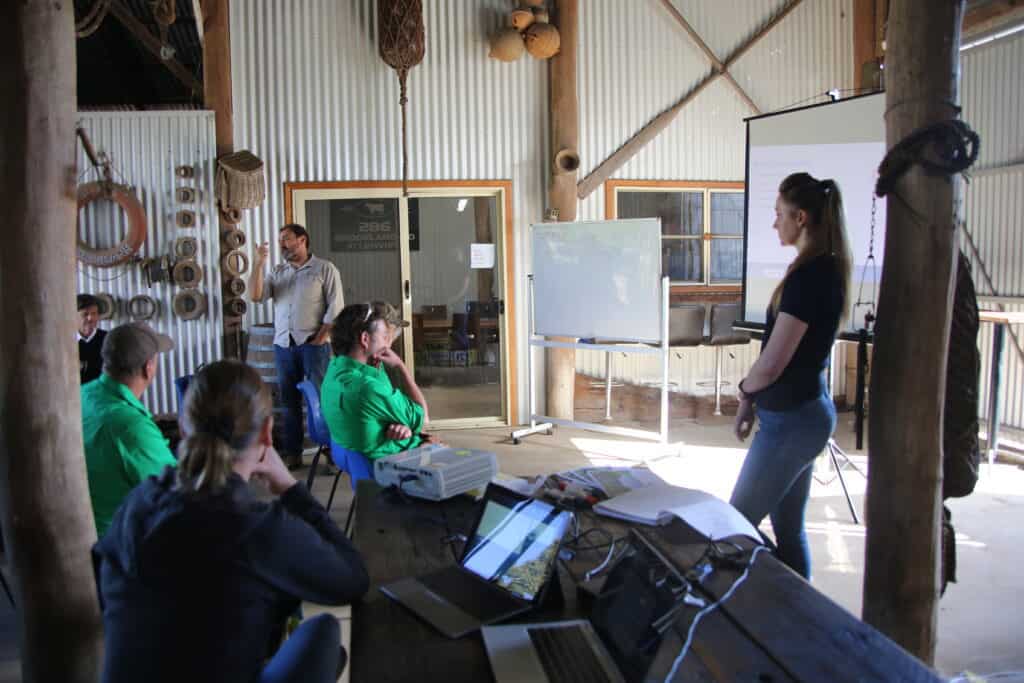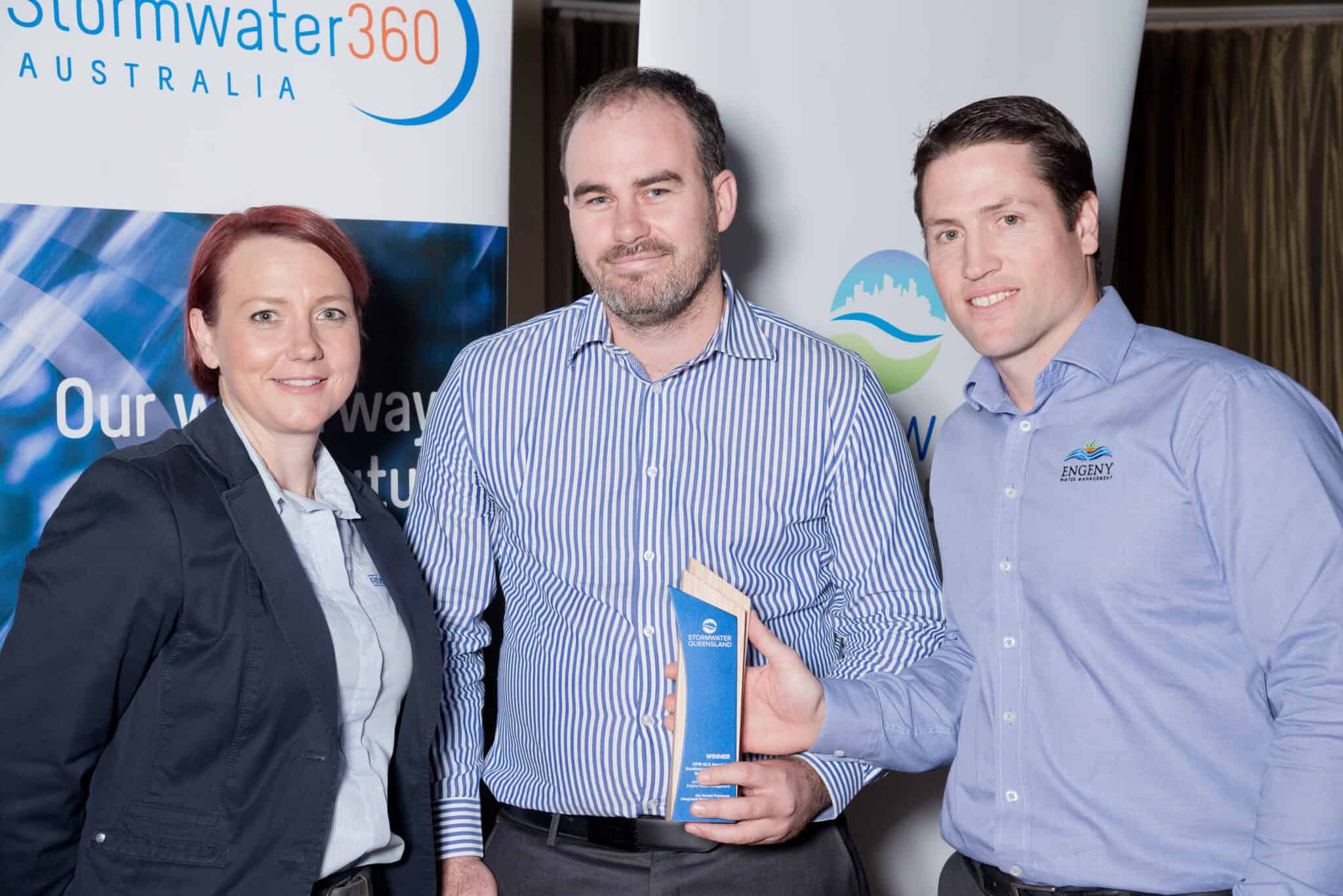 Industry Participation
Engeny participation in the industry has included presentations and sponsorship at relevant industry conferences, as well as local government capacity and capability building through technical training including:
TUFLOW hydraulic modelling software training for Toowoomba Regional Council.
GIS Training for Leeton Shire Council and Lismore City Council.
Secondment and technical advisory roles for Logan City Council, Toowoomba City Council, City of Moreton Bay, and Redland City Council.
Internal Knowledge Sharing Sessions where clients are invited to attend.
Engeny staff have delivered the following presentations which have promoted advancement of the local government sector through knowledge sharing:
2007, Queensland Water Symposium, University of Queensland – Calibrating for Confidence
2012, IPWEAQ Annual Conference, Redland City – Logan-Albert River Flood Study
2014, Permanent Way Institute – Australian Hydrology and Hydraulic Standards
2015, Stormwater Queensland Conference, Toowoomba – Toowoomba Overland Flow Path Mapping Study
2018, Floodplain Management Australia Conference, Gold Coast – Community Driven Flood Risk Management Planning for Rural Toowoomba Townships
2021, Floodplain Management Australia Conference, Toowoomba – Regionally Ranking Flood and Stormwater Mitigation Projects
2021, IPWEAQ SE Qld Branch Conference – Maximising Funding Opportunities and Community Benefits throug Infrastructure Upgrades
2022, International River Symposium, Vienna, Hydrology and Water Resources Symposium, Brisbane – Multiple Regional Township Master Drainage Management
2022, IPWEAQ Annual Conference, Brisbane – Multiple Regional Township Master Drainage Management
2023, Floodplain Management Australia Conference, Sydney – Lismore – A Fork in the River
2023, IPWEAQ-NT Annual Conference, Gold Coast – Mitigating Current and Future Flood Risk through Strategic Stormwater Infrastructure Planning