Careers – Working With Us
At Engeny, we truly are a people-first organisation. We believe that our team are our greatest asset. Whether you are a new graduate or an experienced engineer, scientist or environmental specialist, you'll love working at Engeny.
What Would Working With Engeny Look Like?
We're proud to hear our team tell us that Engeny is a workplace they love coming to every day. In fact, we prioritise this, with a big emphasis on supporting our people at work and in their careers.
Engeny is flexible, outcome-focused, and growing through diversification of services and office locations – with a strong emphasis on supporting individuals to grow in their careers.
Employee-Owned and Driven — With Share Opportunities
You'll soon see the difference of working in a wholly employee-owned company. Our people are motivated and work as a true team, with each of us benefitting from Engeny's wins and celebrating great work as one unit.
What does it mean to be staff-owned? A large portion of our staff have an equity share in the business, meaning they benefit when Engeny thrives and get to have a voice about business decisions.
Equity ownership at Engeny isn't only for people who have been here for ten years. We don't count tenure as a measure of performance. If you're in the business and you're doing well (i.e. consistently achieving KPIs, kicking goals and performing well), you could be an Engeny shareholder.
Our equity owners range from 2-year engineering graduates and business support staff to senior principals and company directors.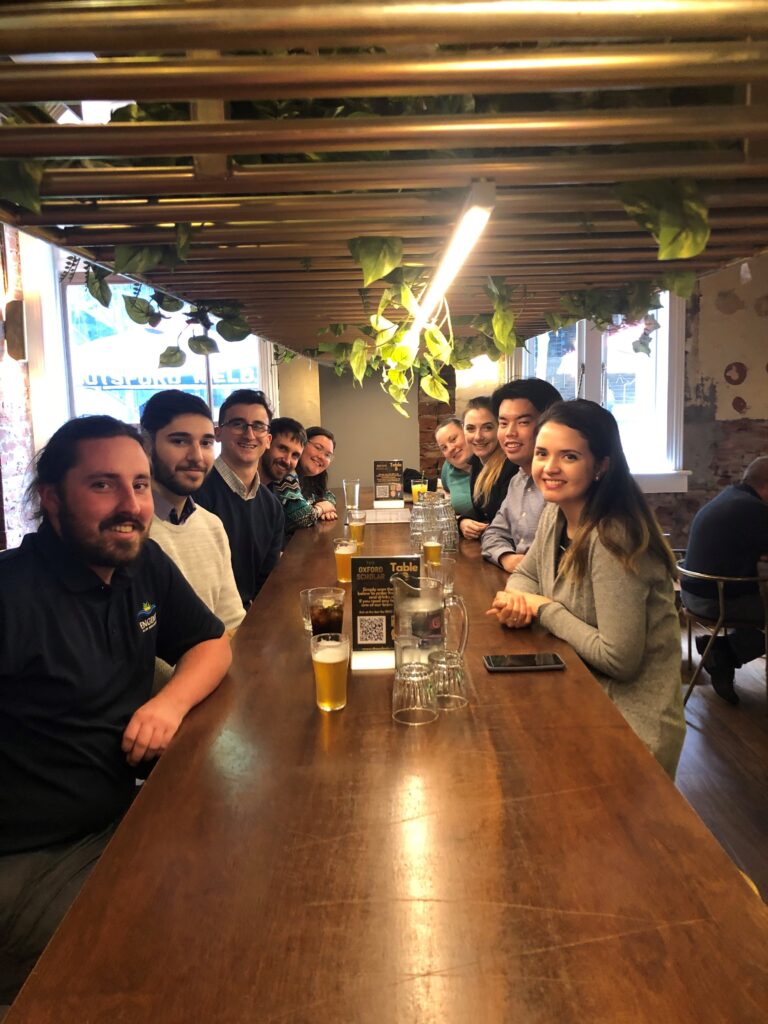 What's the Best Part of Working With Engeny?
50/50 Work From Home Policy
Regardless of whether you're our newest graduate or you're high up in our business management, you can take advantage of our 50/50 work from home policy. Giving you the flexibility and freedom to choose your workspace.
Exciting Projects and Work You'll Be Proud Of
We provide customised and practical solutions for exciting projects across a range of services and specialties. You'll have the opportunity to work across sectors on industry-leading projects. Work within a respected organisation, supported by your peers and mentors, in a dynamic and exciting setting.
Our Workplace Culture Is as Good as We Say
Our workplace is one that you're happy to come into, where colleagues feel like cherished and respected friends, team members and mentors. When you join Engeny, you join a team culture of passionate people who support one another and win together. We celebrate diversity and are committed to an environment of mutual respect and inclusivity.
We're Big on Team Connection
With social events, collaborations, frequent team eats and plenty of camaraderie, you'll love what you do and enjoy the people you're with. Our workplace culture really sets us apart from the rest. We understand that happy, healthy, supported people are more motivated and productive. We look after you.
Working Across Offices Is Highly Encouraged
We have offices right across Australia and plan to expand more in the future. We encourage and embrace cross-office travel – letting you pop down to another office for a working vacation, to visit family, or just because. And the team there will even take you out to lunch.
We don't see you as a number or a cog. We see you as an individual and care about your opinions, ideas and your fulfilment in the work you do. At Engeny, you'll have your say and have it matter, with multiple avenues for feedback and ideas on how things are run. And we do our best to ensure that Engeny is a place you love coming to every day. 
Movability for Cross-Discipline Work
We have many opportunities for cross-disciplinary work and expanding your skillsets and experience. We often have specialists from different disciplines work together closely on projects, and we also welcome you to put your hand up to learn more about another area of the business and get involved or switch between disciplines until you find the one you love the most.
Big Business Capability, Small Business Values
We embrace the big business capability with small business values. We're passionate about delivering exceptional work that we're proud of. And we're passionate about making our workplace one that you'll love walking into every day. We operate in partnership with our clients, with a high-performance culture of passionate individuals working together as a team. 
A Culture Underpinned by Our Values
The Engeny workplace culture is underpinned by our values;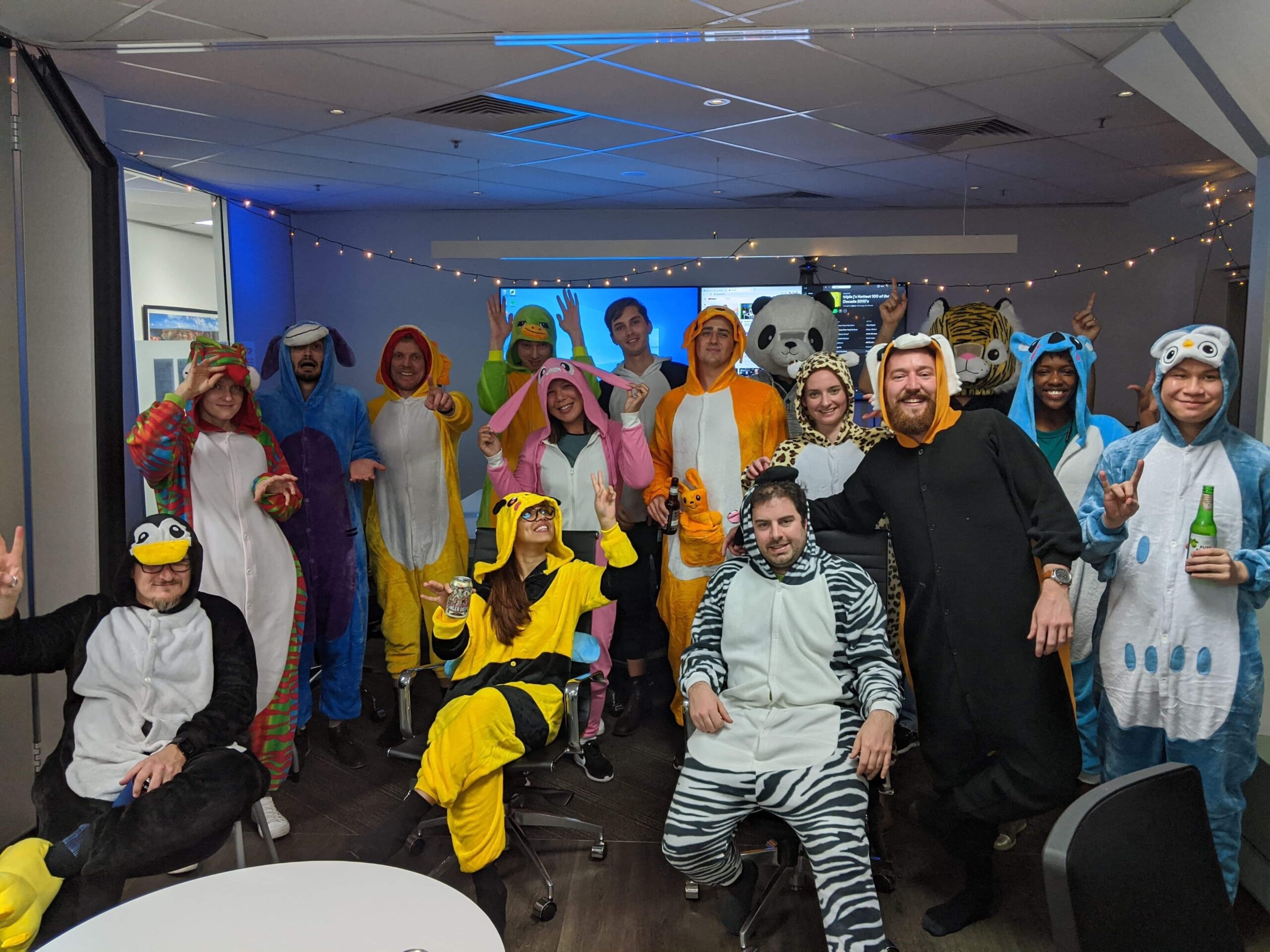 What Do Our Team Say About Engeny?
"Working at Engeny has given me the opportunity to make a difference, something I never thought was possible in an engineering career. From the outset I was given the chance to work directly with clients, chase projects and build service lines that interested me. I was provided the opportunity to 'learn fast/fail fast' because that's what suited me. Everyday at Engeny I see people focused on solving problems for clients, working as a team and caring about the outcomes. I am very fortunate in my current role to be able to lead a business I love, while caring for and coaching the people that make Engeny great."
"Working at Engeny has allowed me to thrive as an environmental professional. By working on a range of exciting and challenging projects paired with amazing team support, I have been able to quickly develop key environmental approval and management skills."
"Being employee-owned means that anyone can make a difference to the company. Improvement opportunities raised by our Young Professionals Group (YPG) and other committees are taken seriously, no matter who raises them. Furthermore, the change happens quickly and tangibly."
"As a more recent employee of Engeny, I can honestly say Engeny have created a workplace culture that is excellent, celebrative, genuine, and feels more like a work family vibe than just a workplace. Management have been extremely supportive in me achieving personal goals and ambitions to further develop operations in the Gold Coast region. If you want to work for a company that is transparent, promotes autonomy and supports growth and opportunity, then Engeny is the place for you."
"It's great to work with a genuinely employee-owned business who works flexibly and remotely. Love that I can be all of me - a mum of 3 and have a meaningful leadership impact on a part-time basis (3 days, spread over 4). Also love that Engeny shapes the roles around employee interests, enabling me to work on Engeny's strategic direction, lead a small team of HR/ Finance/ Systems/ Improvement specialists, be a sounding board for our leaders, invest in our people via professional development and support our passionate committees to get traction on important topics like diversity, inclusion & belonging; and mental health & well-being."
"I was heard and trusted from day 1, and with all the support I got, I have seen myself growing since the start. Another great thing about working at Engeny is that a 'typical day' is never just a typical day, every day is always filled with new learning opportunities and challenges."
"The flexibility in working arrangements and mutual understanding between my team and I have enabled me to work and stay connected with my family overseas. I am empowered to pursue my passion by up-taking opportunities that come my way. The recognition, trust and support I received through working with Engeny have helped built my confidence as a graduate fresh out of university and into my future career."
"Over the last 11 years, Engeny has given me great opportunities to develop professionally and personally. I'm now in a position where I lead and work with a fantastic team of young and talented engineers delivering challenging and rewarding projects."
At Engeny we offer graduates an unbeatable experience and a fantastic kick-start to your career. We value and respect all of our people the same, from our newest graduates to our most experienced specialists. 
We offer our graduates the opportunity to take on responsibilities that wouldn't be available in other organisations, with rapid career development, mentoring, training and opportunities to work across a range of projects and disciplines. We also offer access to the same benefits that the rest of the team enjoys. 
Learn more about the benefits of a Graduate Position with Engeny, and check out our available positions on our Graduates at Engeny page. We've Got Australia Covered.
We have offices in Brisbane, Gold Coast, Melbourne, Newcastle, Perth, Toowoomba and Townsville and plan to expand our national footprint even further in the future.
If you'd like to join a rewarding working environment that has big business experience and small business values, we would love to hear from you. Check out our available positions or register your interest for upcoming roles today.