A graduate position at Engeny Australia kick-starts and fast-tracks your career, in a rewarding, diversified and welcoming environment where each team member is celebrated and appreciated equally. A graduate position at Engeny is one where you'll be immersed in exciting projects hands-on from the beginning.
At Engeny we offer graduates an unbeatable experience and a fantastic kick-start to your career. We value and respect all of our people the same, from our newest graduates to our most experienced specialists. 
We offer our graduates the opportunity to take on responsibilities that wouldn't be available in other organisations, with rapid career development, mentoring, training and opportunities to work across a range of projects and disciplines. We also offer access to the same benefits that the rest of the team enjoys.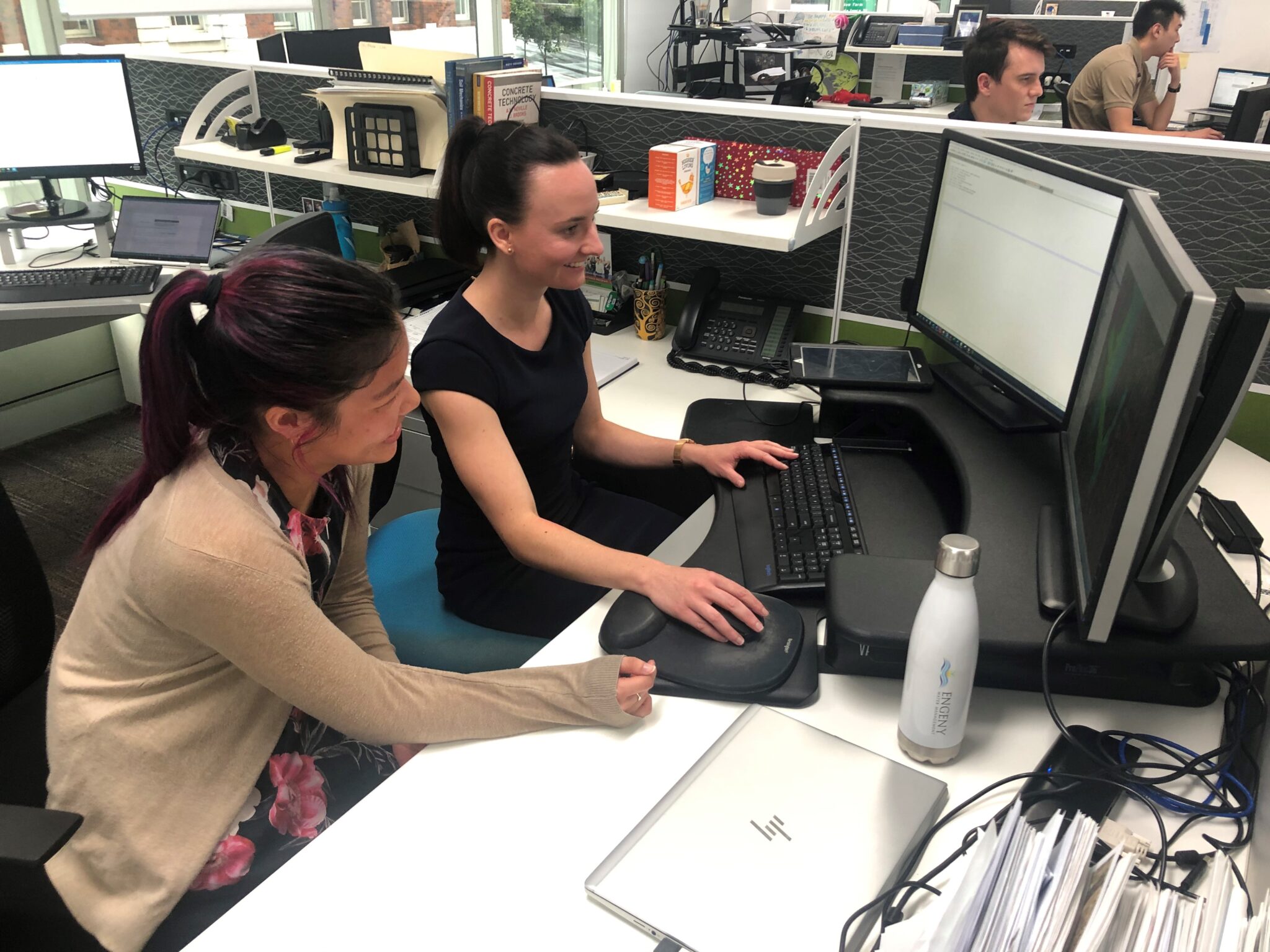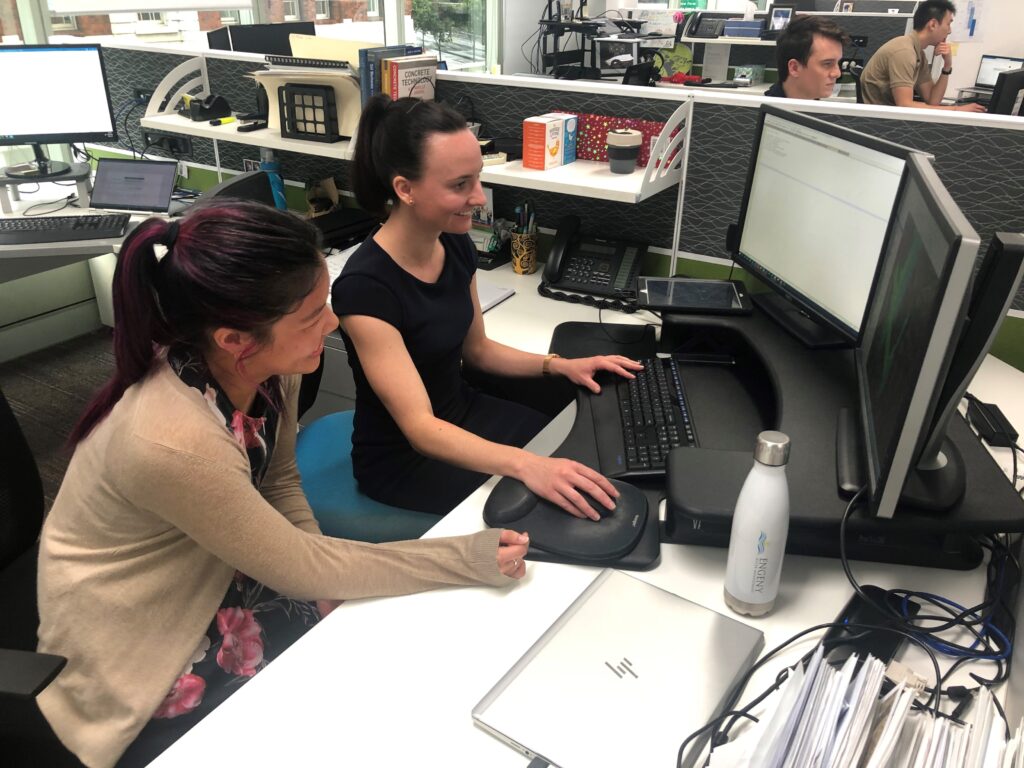 What's the Best Part of Being a Graduate at Engeny?
We Treat All of Our Team Members Equally
Regardless of whether you're our newest undergrad or you're high up in our business management, we value all of our people highly and offer the same benefits – such as our 50/50 working from home policy – and the same respect, to all.
Early Access to Shares - Meaning You Win When Engeny Wins
Even new graduates can look forward to shares sooner with Engeny. Once you have passed probation, are hitting KPIs consistently, kicking goals and performing well, you'll likely be offered shares within 2 years. 
You'll Enjoy Working With Our Team
We are big on team culture and team connection. With frequent social events, team breakfasts, lunches and celebrations, the most praised factor of life at Engeny is the workplace culture. 
We Help You to Grow Rapidly in Your Career
After starting at Engeny, at any level, we'll immediately immerse you in the company and the work, partnering you with senior team members to get into projects hands-on from the beginning.  
We Offer Excellent Training & Growth Programs
We offer fantastic growth programs, from the young professionals' program to personal development, paid training time and more. Our training and upskill programs give you 40 hours of paid personal training per year and a training allowance to upskill in the areas you're interested in.
You're Given New Opportunities Faster
At Engeny, we give you the opportunities to take on responsibility that otherwise wouldn't be available, give you the opportunity to work on a diverse range of projects and have the time and mentoring to learn the most from these experiences. Within a few months of starting at Engeny you'll go out with principals and head up a project for hands-on site experience.
Huge Flexibility Across Locations & Disciplines
We encourage and welcome you to travel between our various offices across Australia, put your hand up to learn more about other disciplines or work closely with other disciplines on particular projects. We're always happy for you to get involved and find the area you love the most.
Big Business Capability, Small Business Values
We embrace the big business capability with small business values. We place a huge value on the wellbeing of our people. We care about delivering fantastic work that we're excited about and proud of. And we do our best to ensure that Engeny is a place you love coming to every day.  
You'll Have Your Say - Your Opinions Matter
We don't see you as a number or a cog. We see you as an individual and care about your opinions, ideas and your fulfilment in the work you do. At Engeny, you'll have your say and have it matter, with multiple avenues for feedback and ideas on how things are run. 
Work Closely With Leaders and Get Mentor Support
You'll constantly be working with experienced leaders within our team. And our internal mentoring program matches you with principals you'd like to learn from, who will sit down with you regularly for mentoring and support – fast-tracking your career success.
What Do Our Graduates Say About Engeny?
"I was heard and trusted from day 1, and with all the support I got, I have seen myself growing since the start. Another great thing about working at Engeny is that a 'typical day' is never just a typical day, every day is always filled with new learning opportunities and challenges."
"The flexibility in working arrangements and mutual understanding between my team and I have enabled me to work and stay connected with my family overseas. I am empowered to pursue my passion by up-taking opportunities that come my way. The recognition, trust and support I received through working with Engeny have helped build my confidence as a graduate fresh out of university and into my future career."
"Approaching one year at Engeny, I have experienced a culture that thrives on helping co-workers to succeed. Put simply, this is because the majority of people that work here are financially invested in the company – if you do well, I do well too. As a company, Engeny really thinks outside the box. A great example of this is our Innovation Sessions. Focusing on one job at a time, these meetings are held internally to bounce ideas around and gather multiple high-level opinions and knowledge without affecting our competitive budgets. And the best part? Free lunch. Everyone loves a free lunch."
Available Graduate Positions