Mid-2022 is full of exciting changes for the team here at Engeny. Known until now as Engeny Water Management – we're about to transition to a shiny new entity, capable of facilitating continued growth and enabling us to offer more to our clients, employees, and shareholders.
What's happening in July?
From our early origins in water management, Engeny now provides a broad range of environmental and engineering services to the renewables, development, government, and resource sectors. To align our branding with our capabilities, in July, we'll be launching our new name, logo, and corporate entity, to reflect the multidisciplined organisation we are today.
Along with a fresh new logo and the eponymous name 'Engeny', you'll also see our office locations and service lines expanding over time to provide a broader service delivery footprint across Australia.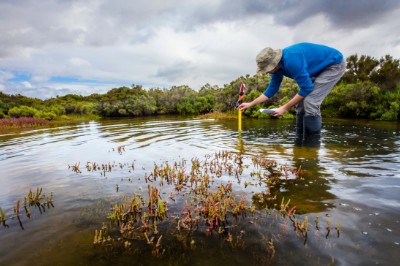 Initially a water management specialist, our niche capabilities now include civil, geotechnical, project management, environmental, structural, and mine rehabilitation services. Re-imagining our marque reflects successful growth into the wider scope of disciplines and services we cover today.
For our customers, transitioning to a simple corporate structure streamlines the time from initial contact to signing a contract. We pride ourselves on being agile, and this is a great way for us to serve you better.
Importantly, this restructure also benefits Engeny's most valuable asset – our staff. We understand that motivated, dedicated and determined teams deliver exceptional results, which is why we are proudly 100% employee-owned. Our new company format gives us the flexibility to reach our goal of offering shares to all employees over time.
How will the transition work?
We've been busy laying the foundation for a seamless transition from the trust to company structure. All projects existing on 30 June will continue without interruption, and in the background, our people are already calling your people to contract new work through the company.
From July 1, there will be a short transition phase where the trust and company will co-exist to avoid any unnecessary interruptions or project delays. In fact, we're doing everything we can to ensure the only place you hear about it is here!
In time, all projects will be undertaken by Engeny, and Engeny Water Management will cease to trade. If you would like to speak to a member of our team about transitioning contracts to our new corporate entity, please contact us on (07) 3221 7174.
This next phase of Engeny promises to be an exciting time for our staff and clients. And while the packaging might change, the authenticity of our dedicated group of talented professionals producing high-quality, client-focused solutions stays the same.
To our clients who have been part of the Engeny journey to date, thank you for partnering with us. For those looking to work with us in the future, welcome!