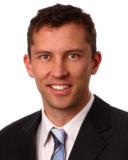 Engeny Welcomes Principal Flooding and Stormwater Engineer
Engeny Water Management is delighted to announce the recent addition of a new Flooding and Stormwater principal engineer in our busy Brisbane office, Karl Umlauff.
Karl is a Principal Engineer who has recently joined Engeny in the Brisbane office. Karl is currently working in the Flooding and Stormwater Team. His past professional experience involved flood hydrology, hydraulics and modelling, stormwater management plans, dam safety management, dam inspections and project management. His projects have included mine sites, railways, major roadways and interchanges, residential and industrial subdivisions and commercial developments.
Welcome to the Engeny family, Karl.