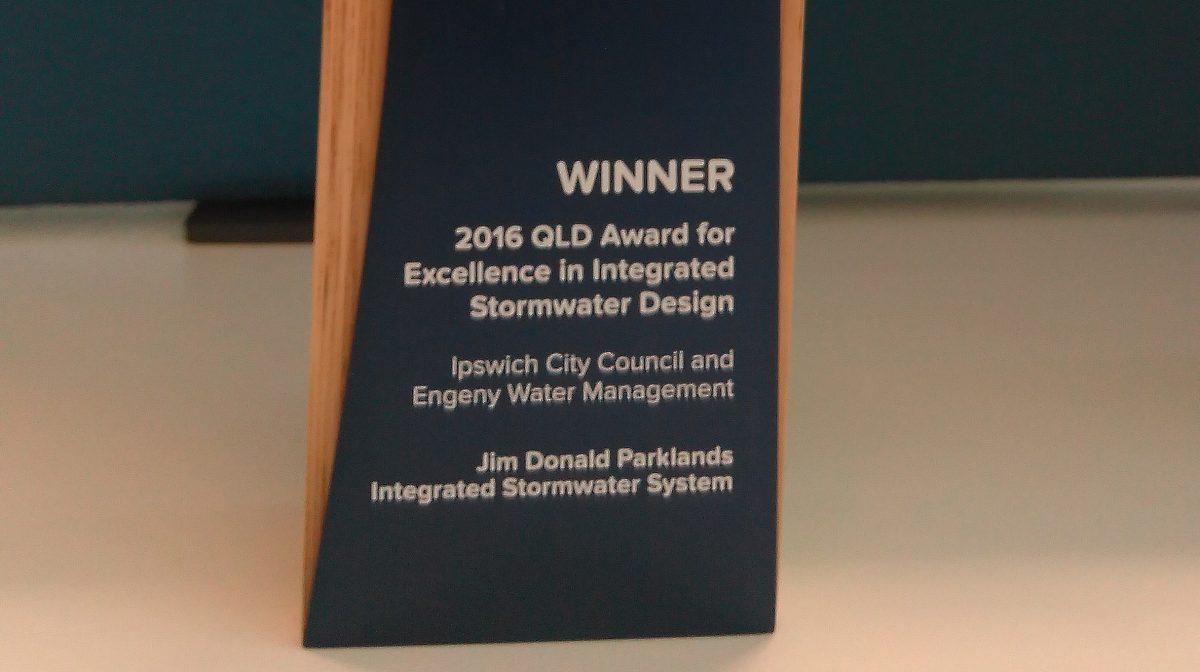 Engeny wins Stormwater Queensland Award for Excellence
Engeny and Ipswich City Council recently received an award at the Stormwater Queensland Awards Luncheon on 7th July, 2016.
The Excellence in Integrated Stormwater Design award was for the Jim Donald Parklands Integrated Stormwater System. This is a great achievement and Engeny is extremely proud of the team. The project will now be considered for the national Stormwater Australia award.
Engeny worked in conjunction with Ipswich City Council to undertake the detailed design of Jim Donald Park integrated stormwater system in Ipswich. The design involved water quality and flooding assessment, detailed design of structures, platforms, irrigation systems, earthworks and planting. A multidisciplinary team including wetland specialists, landscape architects and civil/ environmental/ structural/ geotechnical engineers worked together to develop the detailed design.  The final system incorporates a detention basin, wetland, stormwater harvesting system and associated irrigation system into the Jim Donald parkland and sports field precinct.